July 15-19, 2020
White Bear Avenue Parade
Wednesday, July 15, 2020 - 7:00 p.m.
The White Bear Avenue Business Association Parade will take place on Wednesday, July 15 at 7pm.
The parade, which is not organized by Ramsey County Fair, travels north up White Bear Avenue from Ivy Ave and ends at Aldrich Area.
For more information on the parade please contact:
Lisa Theis, Program Director
District 2 Community Council
White Bear Ave Business Assn.
651-774-2220
Click here for more up to date info on the parade.
Ramsey County Fair
2020 White Bear Avenue
Maplewood, MN
55109
Corner of Frost &
White Bear Avenue
651.770.2626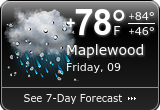 Ramsey County Fair Recycles!
Recycle your bottles, cans & plastic cups in the recycling containers.
When you visit - Please be sure to recycle